Ops :(
offerta scaduta
SINCERA'S MACHINES FOR BOTTLE SEALING WAX ARE SUITABLE FOR ANY COMPANY REALITY, FROM SMALL COMPANIES TO BIG PRODUCERS
Sincera Sistemi, a constant presence in the international market over the years, presents itself as a leading company in bottle waxing with Sealing Wax.
Thanks to the wide range of products and the ten-year experience gained on the field, Sincera Sistemi can offer ad-hoc advice and innovative solutions to its customers.
The ease of use of our machines ensures a steady and even production with the possibility of working different bottle sizes, from 0,5 lt. to 6 lt. on standard machinery, and then up to 27 lt. on Sincera XL.
The quality of the finished product and the simplicity of the application are the slogan that we have proudly driven forward since the very beginning.

Questa inserzione è scaduta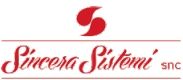 Enlarge Map...
Via E. Natta 6 Verona - 37028
SINCERA SISTEMI snc ITALY Tel: +39 045 5117941 info@sincerasistemi.it