Apian carries out the demolition of rocks or parts of rock through mines and explosives by specialized personnel that is licensed as Fochino (shot firer/blaster) for the proper execution of the various technical phases of the removal.
HIGHLY QUALIFIED PERSONNEL DEMOLITION WITH EXPLOSIVE CHARGES – Qualified personnel for demolition with explosive charges. One sector that is much practiced by Apian is the demolition of rocks or parts of rock carried out through mines and explosives.
This is a technique of controlled explosions that can make natural stone explode as an alternative to demolition by percussion (which is louder and with greater vibrations).

The cooperative operates non detonating explosive charges made up of chemicals enclosed in a cartridge that reacts quickly when it is triggered. These charges are placed in suitable pre-prepared holes in the rocks.
A remote electronic detonator sets off the charges, producing a large volume of non-harmful gases, mainly nitrogen and croon dioxide. The deflagration produces material that is removed with an excavator.

Demolition by explosives is much requested for rock excavation and the regulations require that the work be carried out by staff with the license as Fochino (shot firer/blaster) as Apian does.

API-AN SOC. COOP. - V. Piombara 33 - CARRARA (MS) - Italy -
E-Mail: apian@apian.it - Tel. +39 0585842782

ASK FOR A QUOTATION
Contact us to find out the costs and methods of our removals, demolition with explosives design consultation for securing safety and environmental reclamations.

News

ends on... 29-07-2020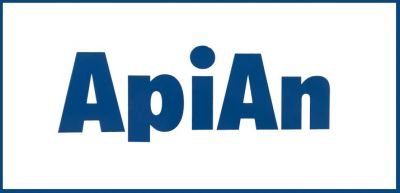 API-AN SOC. COOP. - V. Piombara 33 - CARRARA (MS) - Italy - Mail: apian@apian.it - Tel. +39 0585842782
Request information
(registration required)
Go to user page